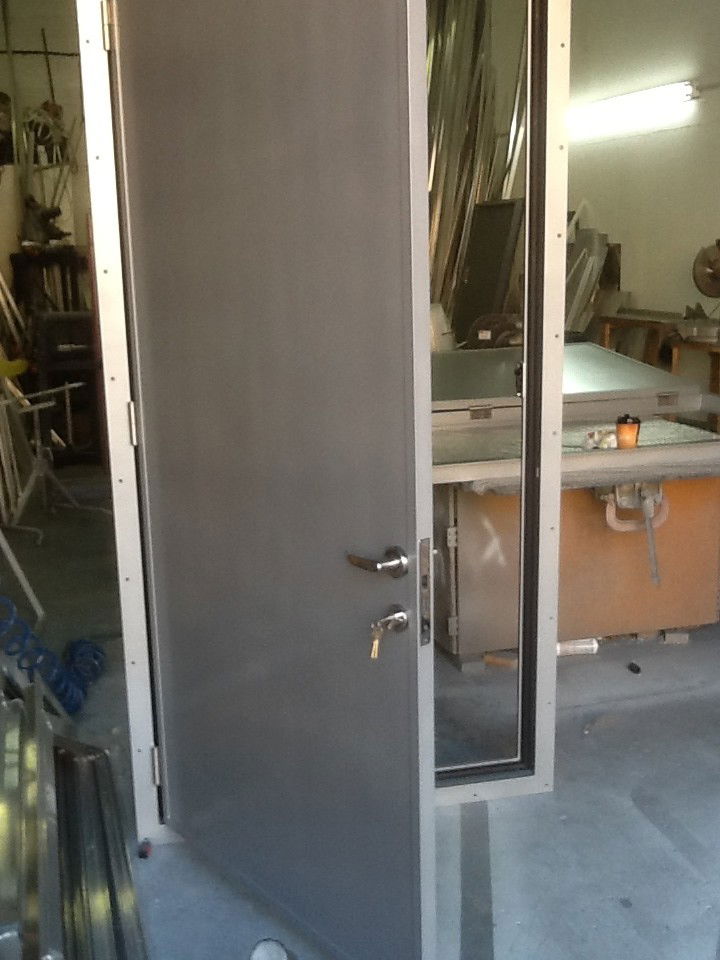 UNLM-D-ST 6500 SERIES

This door system is all steel with a design that will reduce any Corrosion for the Marine Industry.
All hardware is Stainless steel.
All Locks are Stainless Steel Marine Grade, Unless specified Commercial Grade Aluminum.
All our Doors are made with Insulation depending on Door Thickness, They will be doubled Panel design.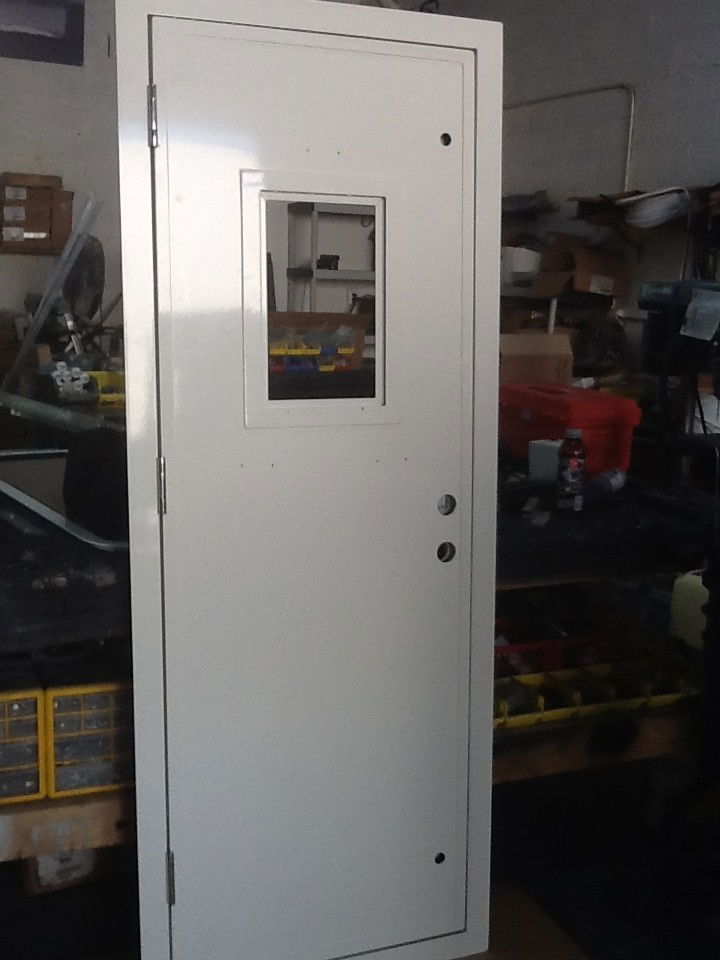 UNLM-ST 6700-SERIES DOORS

These doors are made with either Aluminum or Steel Dogs.
All hardware is the same.
NOTICE: THESE DOORS CAN BE MADE ELECTRIC SWING OUT AS WELL.
ALL DOORS ARE MADE EITHER MITRED CORNERS IN STEEL AS WELL AS RADIUS CORNERS IN STEEL. 3" TO 4" RADIUS IN STEEL.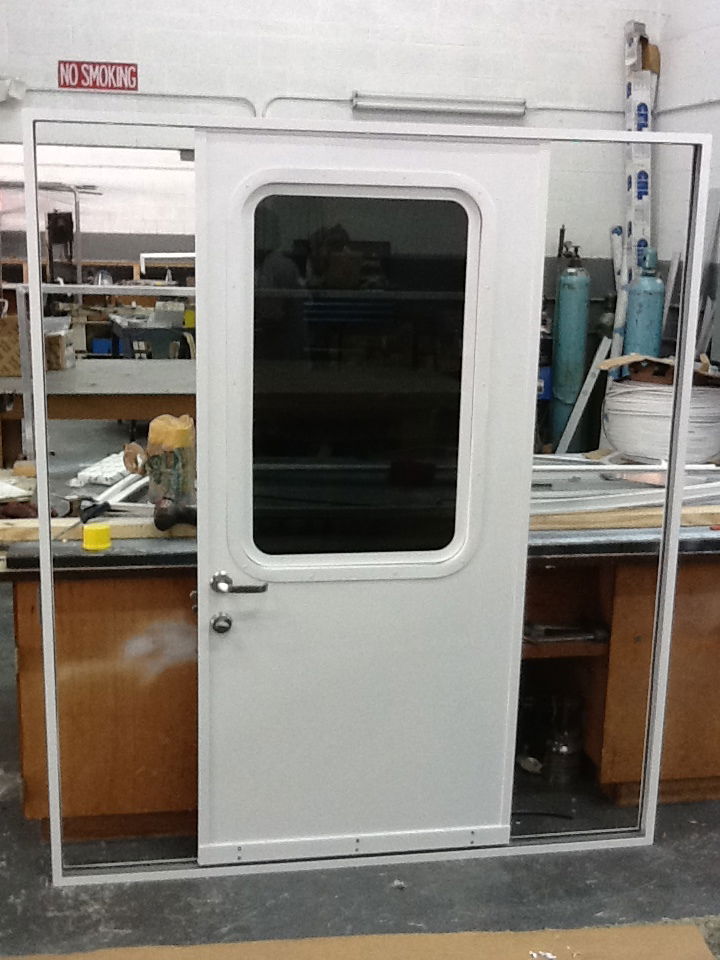 UNLM - ST-6800-SERIES SLIDER DOOR

This door design is All Steel on NON JAMMING ROLLER SYSTEM.
with Radius Windows. Windows can be made any size. EVEN FULL GLASS.
You can Pick your design.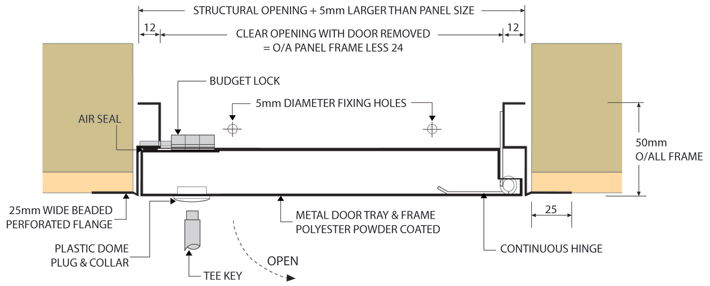 TOP VIEW OF OUR DOOR STRUCTURES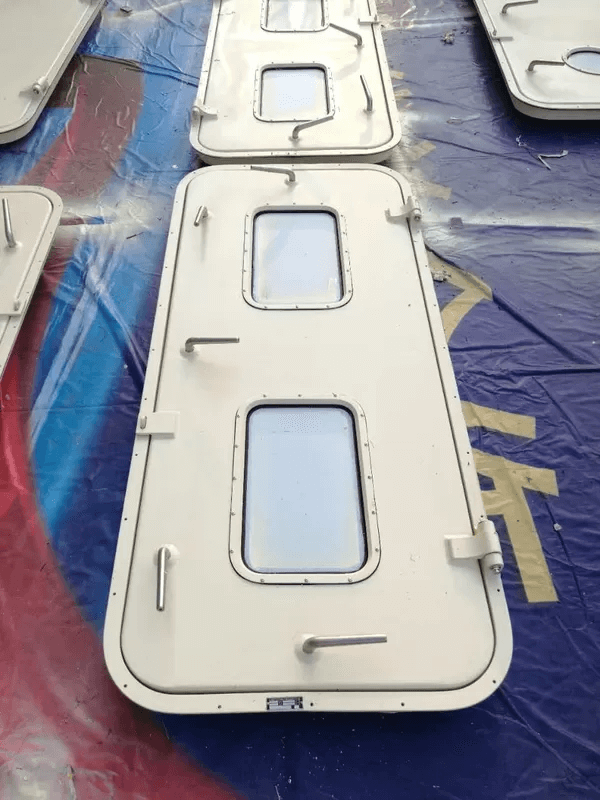 UNLM-ST-R-7200 SERIES DOORS
These Radius Steel Doors are made in 3" or 4" radius with or with out windows.
The same design can be made with or without Dogs.
Windows can be any sizes.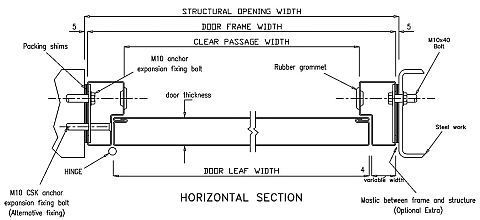 HORIZONTAL SECTION OF ALL OUR DOORS..